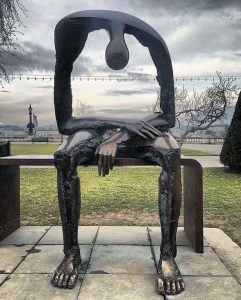 Being accused of a crime against a child condemns the accused as guilty. An accusation, no matter how false, evokes shame, disdain, fear, and expulsion from society. This can lead to a life time of psychological, emotional, financial and spiritual devastation, or PTSD.
Once accused, exoneration took thirty-four years for me. I was denied restitution, compensation, and justice.
I am not alone. From Miracle to Murder: Justice for Adam is my true crime memoir based on what happened to me and my two children. Below is a list of others who were falsely accused of crimes against children.
It Happened to Audrey is a memoir about a loving mom who was falsely accused – and convicted – and imprisoned – as a baby killer. The Innocence Project untangled the truth and found justice for her when her conviction was overturned. The Innocence Project managed to exonerate her. She was able to forgive those who accused her. Her memoir is available on Amazon.
Kirk Bloodsworth was accused and charged with the rape and murder of a nine-year-old girl. He was convicted and sentenced to die in Maryland's gas chamber. He became the first death row inmate exonerated by DNA evidence. Bloodsworth is the memoir that tells his story of how he obtained some justice.
Tonya Craft was a kindergarten teacher with two children of her own when she was accused of molesting other children. Her life spiraled into a witch trial maelstrom until her innocence was proven and she was exonerated. Tonya Craft wrote a memoir, Accused: My Fight for Truth, Justice, and the Strength to Forgive. Her book is available on Amazon.