ADAM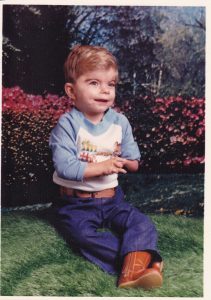 Adam Benjamin Clark May 19, 1977 – September 27, 1983
Adam was labeled as being disabled, but he was so much more than
Cornelia de Lange Syndrome, the condition with which he was born.
I had hope he would survive and be my forever child, but Adam died.
The coroner, police officers, prosecuting attorneys, state appointed psychologists, social workers, Child Protective Services, Adam's father, his sitter, and a grand jury accused me of murder.
I was supposed to be innocent until proven guilty.
Initially, it didn't work that way for me.
I couldn't prove I was innocent.
My nine-year-old daughter struggled to survive after she was ripped out of my arms.
She was given to her father, the husband who used to abuse me.
I was powerless to help her from being destroyed by the lies.
Chronic grief, panic, and fear became migraines and PTSD.
What is true is that life isn't like what is often taught in church,
or school, or what is seen on TV.
Chaos doesn't discriminate between the evil and the naïve.
(Photo courtesy of anger grief blog)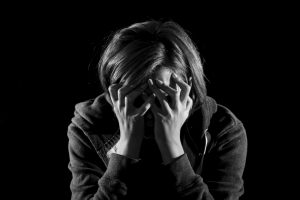 I would love to hear from you. If you have lost a child, if you have been falsely accused, If you are presently in or have recently escaped a controlling relationship or religious cult with a culture of misogyny or abuse, you are not alone. I would love to hear from you. Please leave your e-mail address and share your story. Courteous, constructive comments are welcome. All will be monitored before publishing.

Did you bury a child?
Was your child murdered?
Do you feel no one understands?
2 Responses to "LIVING WITH PTSD"