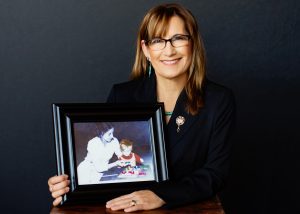 (Adam and his forever Mommy)
Adam should have been my forever child.
His body was frail and but his spirit was strong.
He experienced joy. He could cry.
He had his own level of intelligence that couldn't be measured by tests or rules.
This website was created as a memoir to celebrate the life and acknowledge the grief of his passing.

Adam Benjamin Clark.
May 19, 1977 – September 27, 1983
He was six years old when he was murdered.
Connect with Joyce:
https://www.AsLongAsIBreathe.com
Dedicated to:
1. survivors of emotional, physical, financial, spiritual or sexual abuse – as a child or as an adult
2. parents, relatives, and friends who have had to bury a murdered child,
3. those who were falsely accused of a crime they did not do,
4. children or adults who were raised in or belonged to a misogynistic religious cult,
5. children born with Cornelia de Lange Syndrome and their care-providers.