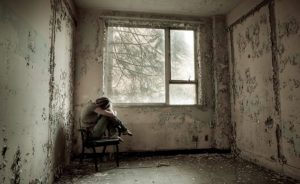 From Miracle to Murder: Justice for Adam, is my memoir of how life became hell when I was accused of murder.
Incomplete investigations lead to a strong dissociation between truth and lies. This dissociation leads to prejudice against innocent people and allows the guilty parties to go free. Justice for the innocent is delayed or denied. The scars from being accused become a heritage of panic, grief, and symptoms of post traumatic stress disorder (PTSD).
According to several victim impact statements submitted to the courts for his sentencing hearing, the truth of Harley Spencer aka. Eugene Colombaro was exposed. Several of his former children and wives accused him of many instances of sexually molesting children and abuse against women.
I was recently contacted by a child, now an adult, who Harley Spencer seriously harmed. She was masterfully manipulated and maliciously abused by this misogynistic monster. Spencer's method of operation is to hide behind a pious, charismatic mask, and prey upon the vulnerable. She did survive, but she will never be given the justice she needs because the statute of limitations passed. I hope and pray this young woman receives help, finds healing, peace, and freedom from the nightmares of PTSD.
Heather Young and her brother, Matthew, were once foster children in the care of Jean and Harley Spencer. Jean and Harley Spencer physically and emotionally abused them. Jean and Harley Spencer are the same two people who befriended me and introduced me to the man they claimed to be their son, Harley Spencer aka. Eugene Colombaro. Please read Heather's story in her memoir, Ezra and Hadassah. Her book is on Amazon.
It Happened to Audrey is a memoir about a loving mom who was falsely accused – and convicted – and imprisoned – as a baby killer. The Innocence Project untangled the truth and found justice for her when her conviction was overturned. The Innocence Project managed to exonerate her. She was able to forgive those who accused her. Her memoir is available on Amazon.
Kirk Bloodsworth was accused and charged with the rape and murder of a nine-year-old girl. He was convicted and sentenced to die in Maryland's gas chamber. He became the first death row inmate exonerated by DNA evidence. Bloodsworth is the memoir that tells his story of how he obtained some justice.
Tonya Craft was a kindergarten teacher with two children of her own when she was accused of molesting other children. Her life spiraled into a witch trial maelstrom until her innocence was proven and she was exonerated. Tonya Craft wrote a memoir, Accused: My Fight for Truth, Justice, and the Strength to Forgive. Her book is available on Amazon.